Mysteries Inscribed in Faces
How is the personality and life of famous artists reflected in their physical form? Vladimír Kiseljov devotes himself to painting, but also to the long-term study of the lives and works of some famous composers, poets and philosophers, which he captures in his portraits.
In the current book, he presents new multi-layered visual and textual portraits of 22 personalities, such as Mozart, Beethoven, Wagner, Tchaikovsky, Janáček, Goethe, Shakespeare, Comenius, Meyrink and others. The author uses his knowledge of symbolism and mythology to narrate people's destinies through unmistakable colors, shapes and compositions, trying to capture the original spark of their souls.
The author deliberately chose the number of 22 personalities since that number refers to the number of letters of the Hebrew alphabet by which the world was symbolically created. For Kiseljov this represents the totality of all the archetypes of human natures in their opposites, epitomized by these personalities of art and spirit.
Kiseljov has had over 90 exhibitions of his paintings – in Berlin, Florence, Vienna, Edinburgh, Copenhagen, Munich, Prague and other cities.
He has been awarded several international prizes for his artistic and scientific work, among others in 2018 at the festival in Casablanca, Morocco or at the Wagnerian Congress in Innsbruck.
In 2013, he published his first book "The Mystery of Richard Wagner in Paintings", which received considerable professional acclaim thanks to its paintings and original interpretations of the symbolism of the composer's work.
Kiseljov's line of interpretation of works by famous artists, visualizing the hidden message of those works,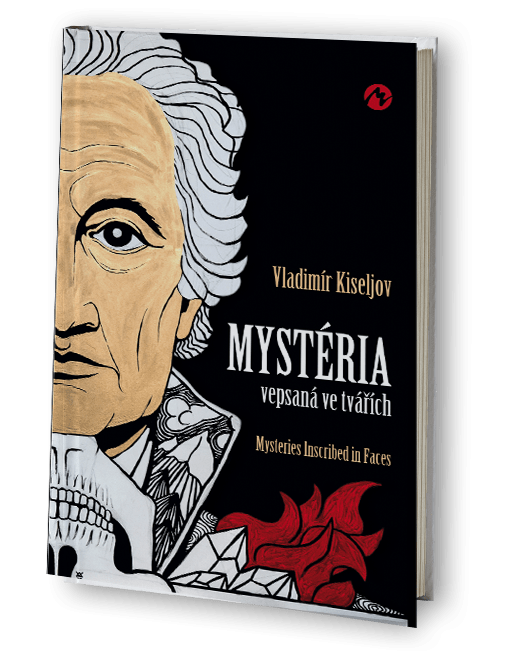 Size: 125×190 mm
No. of pages: 220
Binding: paperback
ISBN: 978-80-87938-82-9
Issue: June 2019